Today is the first day of October. Fall gets us thinking about comfort food. But when is comfort food, particularly mac and cheese, not a good time of year to eat?! This version is nut free (if anyone has nut allergies), and it also can easily be made gluten free. Using a legume based pasta (they are really popular now) will add extra protein. Adding some tomato paste gives the dish more flavor, and gives it a little more orange color naturally. You can also freeze some of it for a quick meal another night.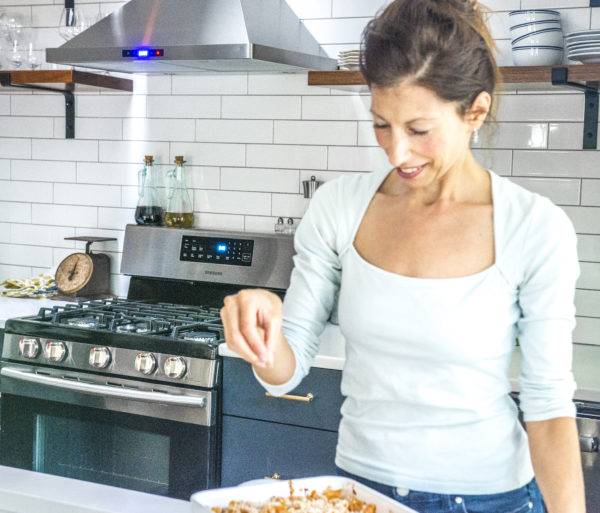 Directions
Preheat the oven to 350F. Grease a 9 x 13″ lasagna pan with a little vegan butter (or melted coconut oil). Bring a large pot of water to a boil and cook according to directions on package. While the pasta is cooking, make the cheese sauce. In a sauce pan on medium heat, add the butter and the flour or arrowroot powder. Whisk together and heat for a few minutes until it forms a paste. This is called a roux. Add the milk, nutritional yeast, tomato paste, salt and garlic powder. Bring to a boil while whisking frequently to get out any lumps of the roux. Add in the maple syrup and lemon juice, reduce the heat, and simmer so the sauce can thicken. At this point, you can adjust any of the seasonings if needed.
Drain the pasta when done cooking and transfer back to the pot. Add in the cheese sauce and mix well. Pour into the lasagna pan, top with the panko, and sprinkle with a little garlic powder (or add the seasoned breadcrumbs if using). Bake for about 30 minutes until the topping is lightly browned.