I love the vibrant color of this Spanish sauce that is great on so many things! Jarred roasted red peppers make this a fast sauce to make. It's traditionally made with almonds, but you can use walnuts or cashews (like I did). I love the creaminess of cashews and I always have them on hand. Make in a high speed blender for a creamy texture; or make in a food processor for a more coarse texture. You can add a little more spice too if you wish. Great with crackers, bread, veggies or on a sandwich!
See an alternate version of this recipe under Appetizers => Romesco Sauce with Toasted Tortillas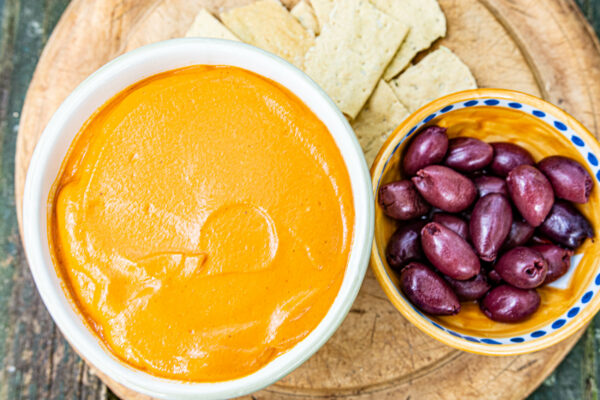 Directions
Add all the ingredients to a high speed blender and blend until smooth (for creamier texture). If you prefer a more coarse texture, add all the ingredients to a food processor. Serve room temperature with bread, crackers and veggies.