I could eat mashed potatoes every day! Here's a yummy way to add some cauliflower to the recipe while still keeping the flavor of traditional mashed potatoes. The roasted garlic and thyme add more depth to the dish and the cheese makes the whole thing more savory and delicious. Enjoy with some Field Roast vegan sausages for a hearty meal.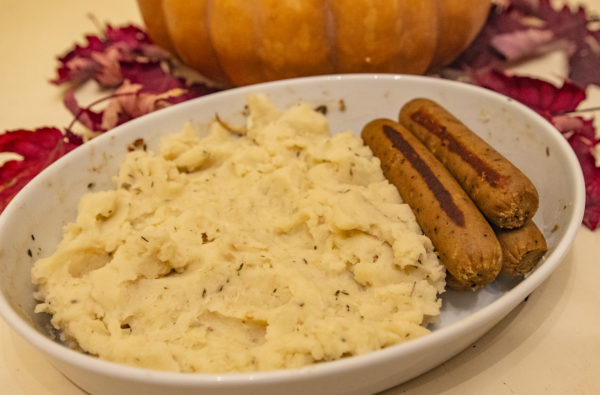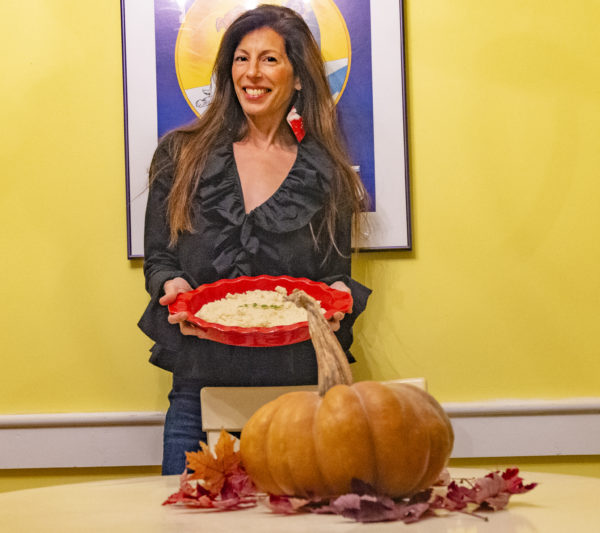 Directions
Heat oven to 400F. Wrap a head of garlic in foil and place in center rack of oven. Roast for about 45 minutes, until tender. Let cool, then squeeze out the garlic cloves and discard the skins.
Place potatoes and cauliflower in a large saucepan, and cover with about an inch of water; season with salt. Bring to a boil; reduce to a simmer. Cook until potatoes and cauliflower are easily pierced with a fork, about 15 to 20 minutes. Drain, and return to pan. I used a potato ricer to mash the cooked potatoes and cauliflower. You can also use a hand masher to do this. Then add the butter, cheese, garlic and thyme to the pan with the potatoes. Mash until smooth; season with salt and pepper.